by Mitchell Krockmalnik Grabois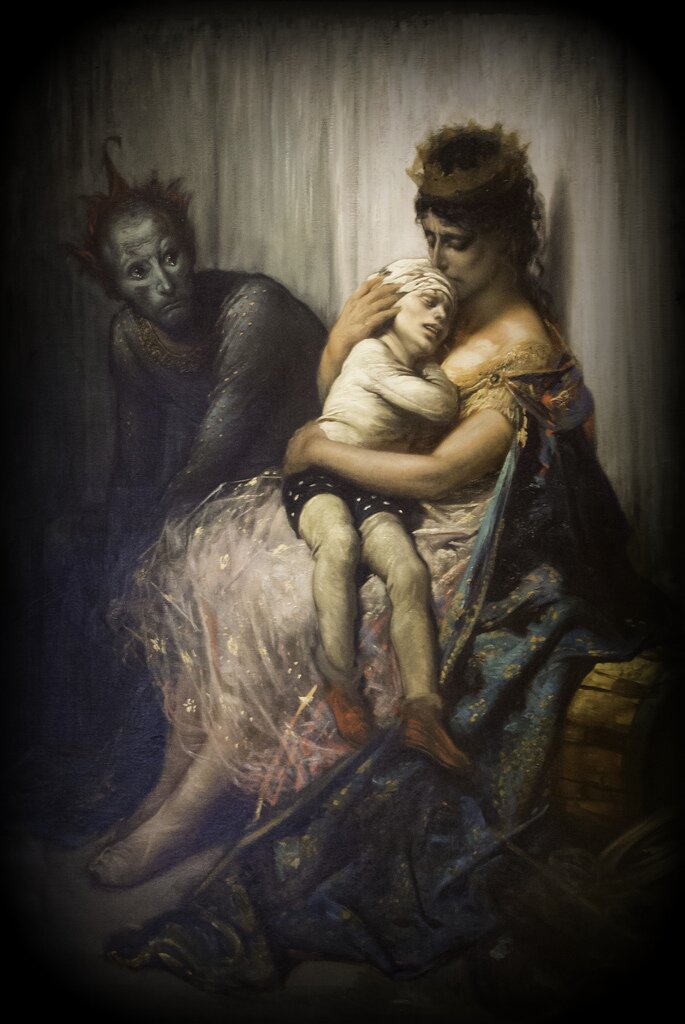 Seen from the night street, the lamps in my wife's office bend their necks like Roseate Spoonbills, undisturbed, elegant, as they hunt their breakfast in the shallow lagoon's mud.
My wife is doing the paperwork to put her mother into a nursing home. Sometimes we need proxies to signify our grace as we toil through the tasks of life.
La Famille du Saltimbanque is now toiling through one of the tasks of life. Outlandishly dressed, the Saltimbanques enchant crowds with their acrobatics, but their three-year-old son, an aerial prodigy (they thought) has been badly injured in a fall. They have retired to their squalid quarters, and his mother cradles him in her arms.
Father looks on, half devil/half clown, and curses himself for not being a shoemaker or fruit seller. His brother is a fruit seller in La Rue de Boeuf, which makes no sense, as there are only strawberries and grapes and other fruits that have been brought from Morocco, no beef at all.
The child's injury makes no sense either. They had practiced the act many times, the child leaping into the air into his father's arms below. But he tripped on the wire and crashed down. His father lunged to catch him but failed.
His brother's children are not harmed by strawberries. His family lives on the eighth floor of a building overlooking the market street. They clamber up a spiral staircase to return to their apartment. That's the extent of acrobatics in their lives.